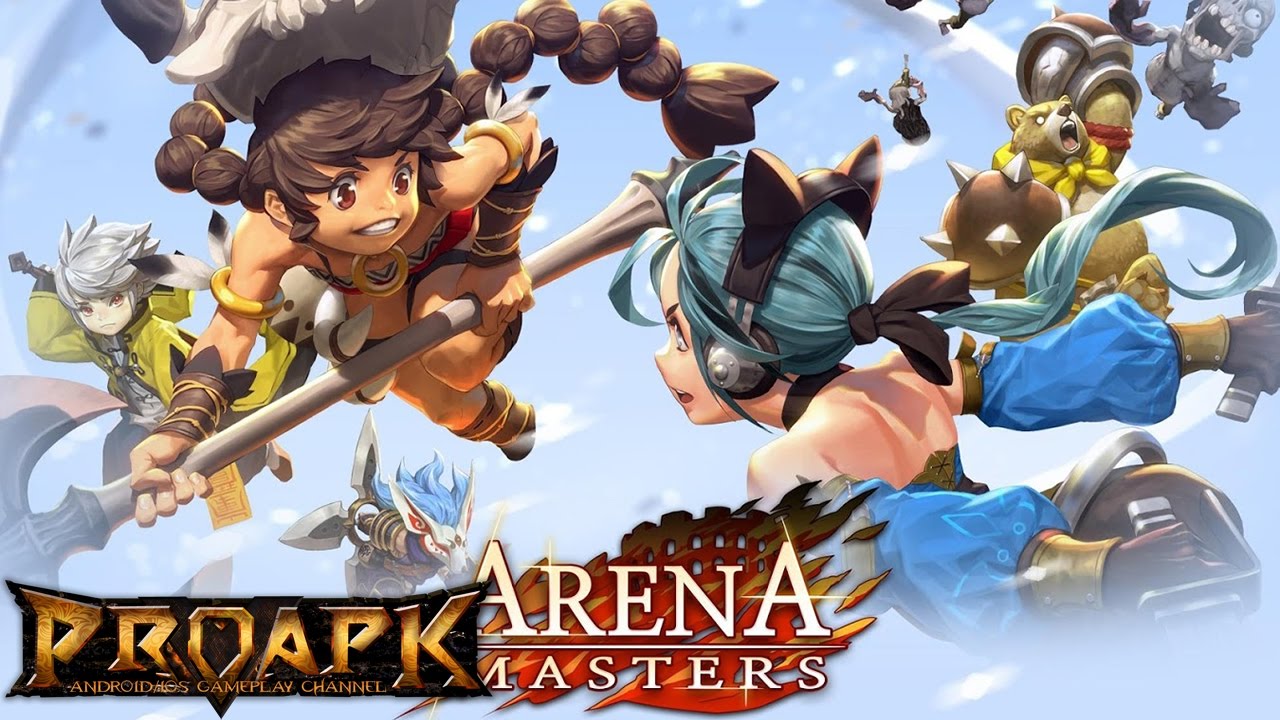 ARENA MASTERS by NEXON Company (ANDROID/iOS/iphone/ipad)
►►► SUBSCRIBE PROAPK FOR MORE GAMES : http://goo.gl/dlfmS0 ◄◄◄
◐◑ NO dungeon! ONLY REAL PvP! ◐◑
– There is no longer a tedious dungeon! Dungeons stress OUT!
– All – Live Action! We invite Hero Arena nimdeul made only in real war.
◐◑ tired even without gaps, various modes! ◐◑
– Live jump 'zombie virus'! All aboard the Arena, Hy-line with the zombies.
– 'Capture the flag' with friends Enjoy the joy of victory.
– Have a look at the strongest "dual-Arena" hot Herton taehan Arena.
Auto Battle of the same pattern ◐◑, stop now ~ ◐◑
– Auto battle is only now – goodbye for now the age of control individuals looking place!
– Enjoy the winning character to avoid the tag of skills and control!
◐◑'s game is practice. Alert is taboo! ◐◑
– Zombie shit throwing a hook at a time! Be careful way everything looks, such as a visible trap!
– Surviving numerous pitfalls, youngungnim a real winner!
◐◑ pretty cute, the hero of the costume! ◐◑
– This cute character is not the end ?! Costume system!
– Spy show off the personality of the hero nimdeul a huge variety of costumes!
(Google Translate)
DOWNLOAD
App Store: Not Available Now
Play Store: https://play.google.com/store/apps/details?id=com.nexon.amcbt
✔ LOOKING FOR MORE RPG GAMES? ►►► https://goo.gl/wqCfuv ◄◄◄
—————————————————-
SUBSCRIBE PROAPK TO DISCOVER MORE NEW ANDROID/iOS GAMES : http://goo.gl/dlfmS0
TWITTER: http://twitter.com/Apkno1
FACEBOOK: https://www.facebook.com/proapk4u
G+ : https://plus.google.com/+proapk
PLEASE SUPPORT PROAPK BY LIKE/ SHARE/ COMMENT , THANK YOU!